Over $24,000 raised for BGC Okanagan at McHappy Day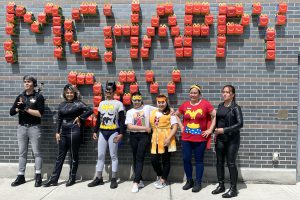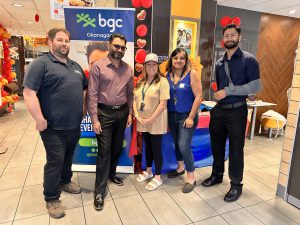 The 29th McHappy Day raised $24,400 for BGC Okanagan Clubs to help support programs that enhance the lives of young people and families in the Okanagan Valley.
"We are proud of our ongoing relationship with BGC Okanagan. They fill a vital role in the community, and we are happy to be a part of it," said Tim Pink, McDonald's Kelowna franchisee.
McDonald's locations in the Central and South Okanagan selected BGC Okanagan to donate half the funds raised on McHappy Day (Wednesday, May 10). The other portion will support families with sick children through the Ronald McDonald House Charities.
"We are honoured to be McDonald's children's charity of choice at these locations as every donation made on McHappy Day is critical to our work to improve the lives of children, youth and families in the Okanagan. Our wide range of programs includes providing healthy food and snacks to creating spaces for children and youth to engage in active, healthy living," said Richelle Leckey, Community Engagement Coordinator with BGC Okanagan.
BGC Okanagan offers young people a place of belonging to experience new opportunities, overcome barriers with confidence, meet new friends and create healthy relationships through their daycare, preschool, after school, recreation, youth and family resource programs.
"Since joining a BGC Okanagan Club, my son has grown, developed and thrived in every way, and I know whole-heartedly that it's due to the care and social opportunities he receives in his daycare program," said Veronica Stockton-Kuschner a parent of a BGC Okanagan Club member.
For more information on BGC Okanagan, their current summer break programs and Golf 4 Kids fundraising tournament, click on the links.