Our Model for Success describes the common features and core programming areas offered by Clubs across Canada, and the positive outcomes for children and youth that are achieved through them.
Every element is based on the values and activities of Clubs and is grounded in the latest research in child and youth development.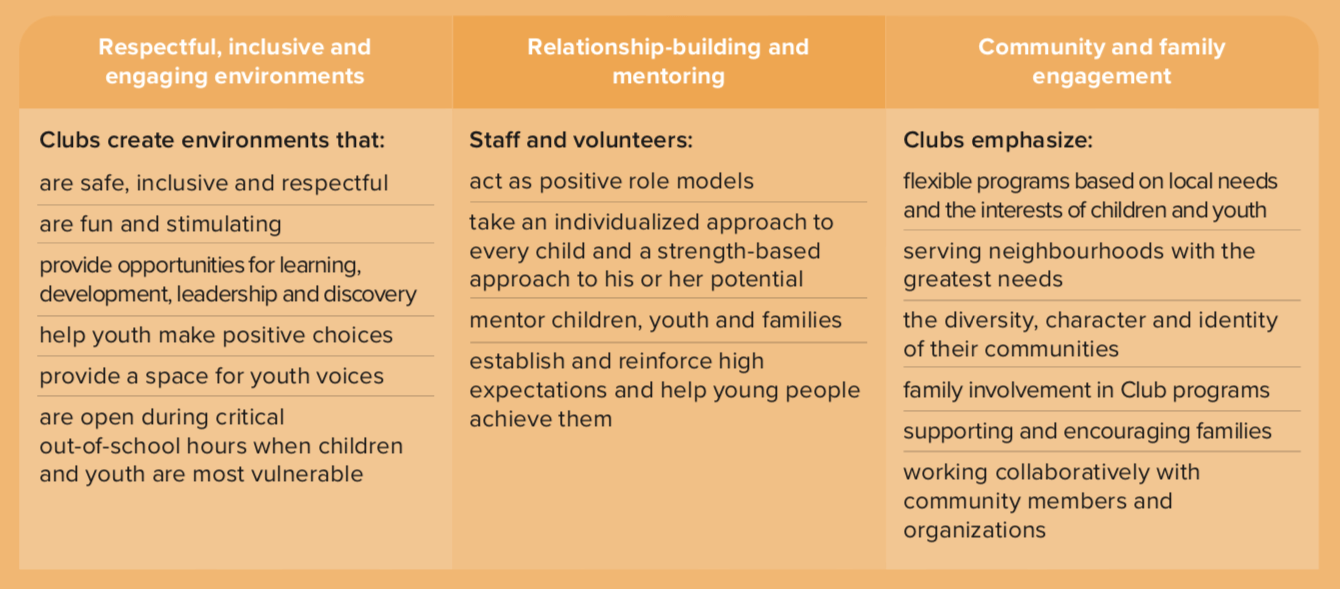 Core Programming
Age-appropriate activities nurture healthy child and youth development. Many programs address multiple core areas, such as homework supports that enhance learning and build confidence, or sports that boost physical health and leadership skills.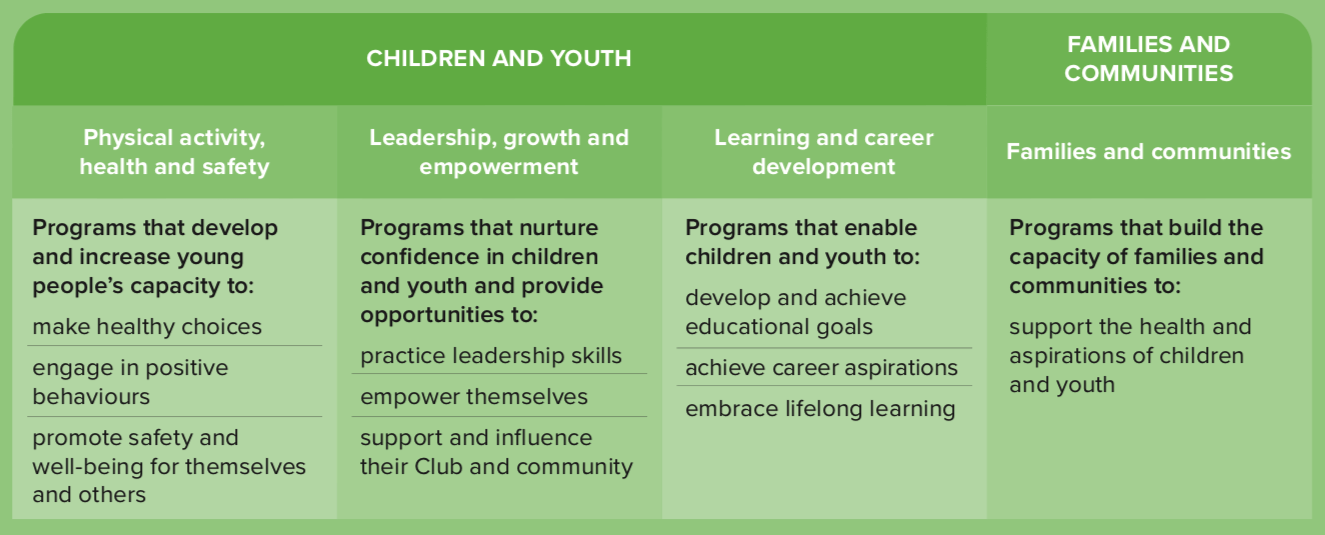 Short Term Outcomes
Regular participation in high-quality after school programs is linked to positive outcomes for children and youth. High-quality programs are designed to provide a sense of belonging, develop a sense of mastery and focus on positive relationships. Clubs provide enough structure and a sense of safety to make them positive places where voice and choice are encouraged.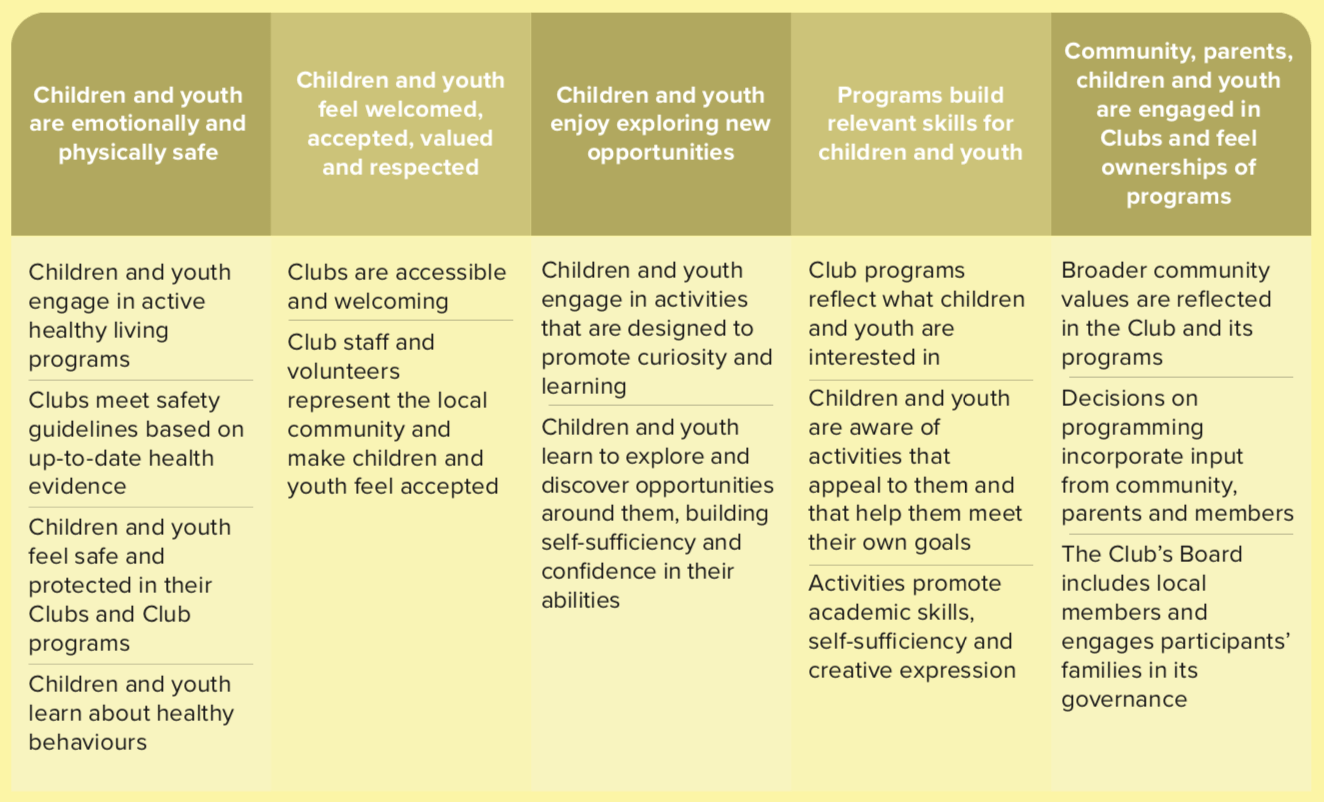 Mid-Term Outcomes 
While our short-term outcomes act as statements about how programs are delivered, BGC Canada's mid-term outcomes help us measure the benefits of the Club experience in these key areas: physical health, social and emotional development, cognitive development and learning, language and communication, and family and community contexts.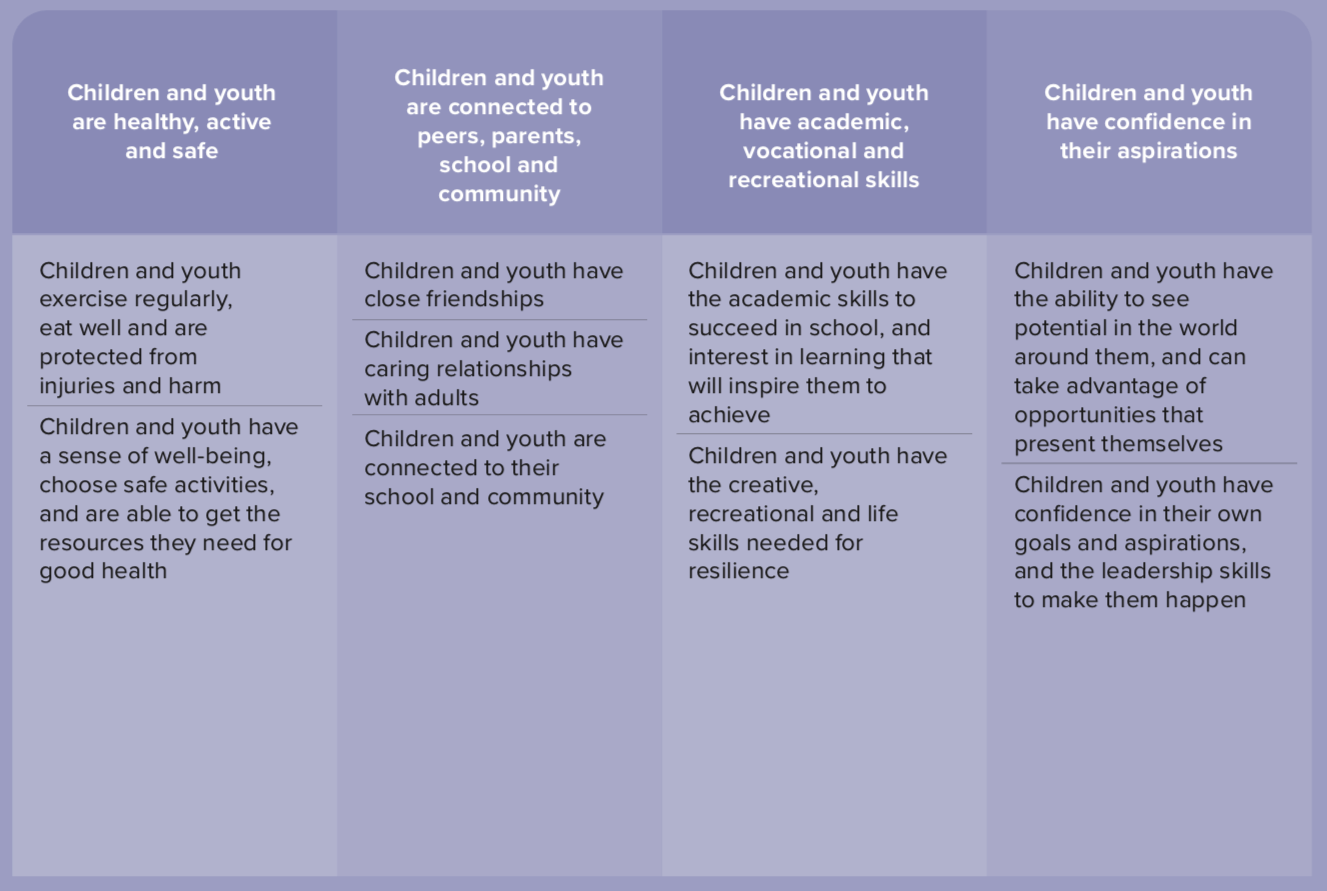 Adult Outcomes 
These are the outcomes we hope to see many years after a participant's first engagement with a Club. They are likely not directly measurable, but they anchor this outcomes model. Adult outcomes demonstrate the long-term positive impact Clubs have on the lives of young people.