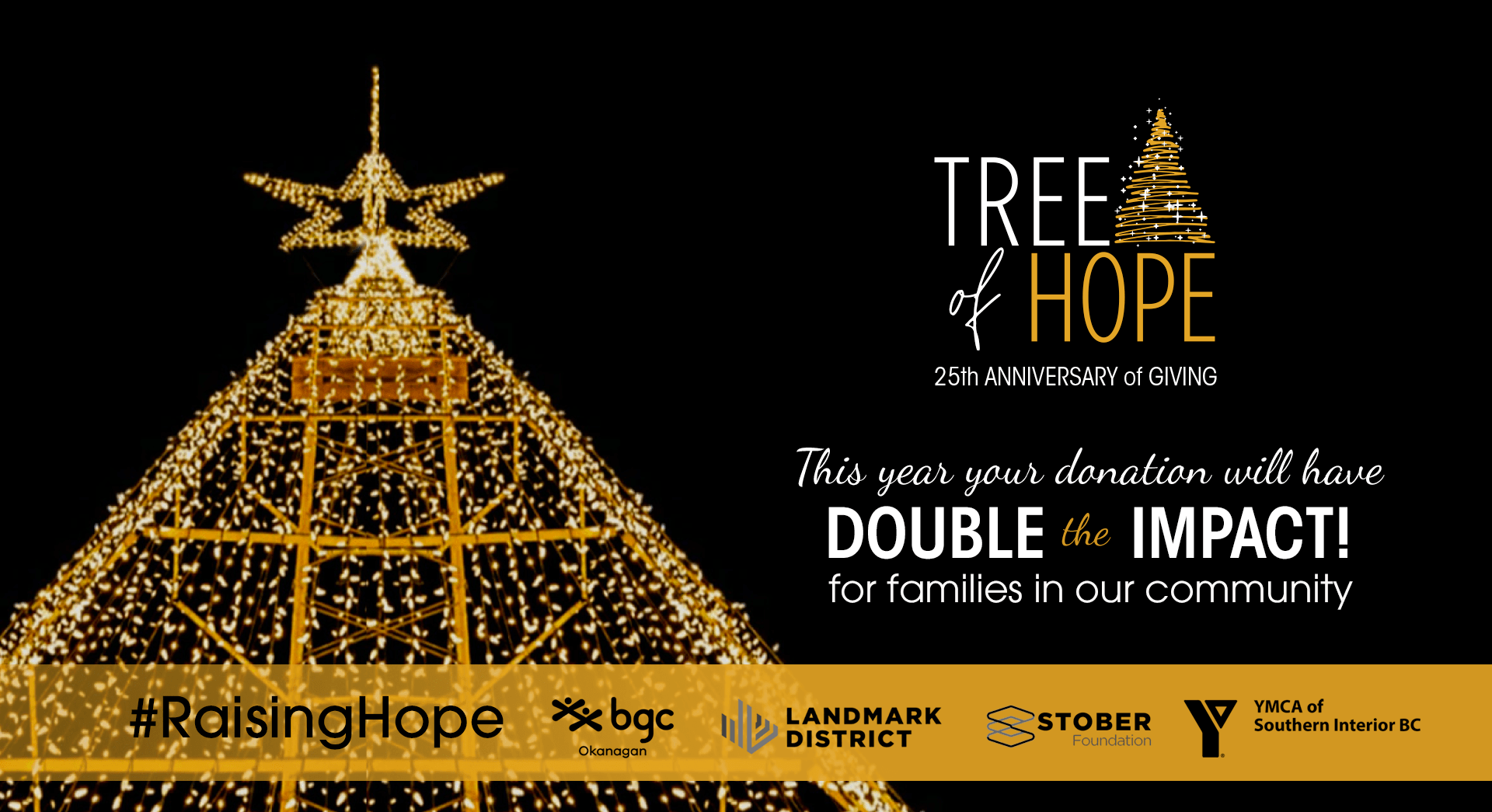 Double your impact as a donor or sponsor
Did you know your gift has DOUBLE the impact? All donations received between now and the end of the year will be matched dollar for dollar by the Stober Foundation.
Two local charities with one united mission – to raise healthier families and communities together.
BGC Okanagan and the YMCA of Southern Interior BC support the well-being of young people and families with inclusive programs and opportunities to help community members thrive. 100% of all funds raised stay local and will make vital resources more accessible than ever and ensure everyone can realize their full potential.
YOUR GIFT WILL:
• Remove financial barriers to BGC Okanagan and YMCA of Southern Interior BC programming for those who otherwise could not afford to participate.
• Provide safe, supportive places where children and youth can experience new opportunities, overcome barriers, build positive relationships, and develop skills for life.
• Give all families access to affordable child care.
• Ensure young people have the training and skills necessary to be successful in today's workforce.
• Nourish children with breakfast programs, snacks and meals, as well as provide nutrition and food education.
• Support the mental health and resiliency of our young people through early-intervention and wellness services.
• Send a child to summer camp where kids will stay engaged, active, and learning while having fun.
Lives are changed for the better, because you give!
#RaisingHope for families in our community!
Tree of Hope Light-Up Event
November 25, 2022
Approximately 5:45 pm at Kelowna's Landmark District
*Also broadcast live on Castanet and KelownaNow