Join us for BGC Okanagan 2023 Fall Programming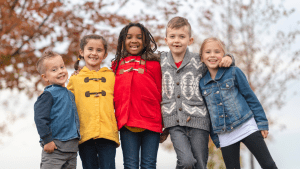 BGC Okanagan runs a variety of fall activities including infant-toddler programs, after school programs, recreation, youth and family programs.
We now offer online registration (https://onlineregistration.bgco.ca/). Visit the registration website and create a profile for your child today to view all the available programs!
Fall 2023 Recreation offerings:
(Please note, these are only some of the programs we offer. Create a profile at the registration link to view all available programs) 
Recreation programs are for members aged 5 (must be in kindergarten) to 17 years who want to come out to the Club and take part in a wide variety of activities that are planned around BGCC Core programming areas. Opportunities to develop friendships, and connect with positive role models, allows children to find a place where they belong, are cared about and where they can learn new skills. Activities create a safe and fun way for kids to spend their time during the after school hours, weekends and evenings.
United Way's School's Out – Thanks to United Way, BGC Okanagan runs School's Out twice a week out of the Peachland Elementary School gym. The program provides school-age children with access to safe spaces where they can get the mental wellness and development support they need. We will provide physical activity and development, activities and crafts, mentoring and social and emotional support.
FREE    Monday-Wednesday (starting Sept. 11)   2:30-4 pm
TGIF – This school year, TGIF will be all about STEAM (Science, Technology, Engineering, Art and Math)!. STEAM is a team-building program with hands-on activities to encourage curiosity, creativity and the courage to follow your passions. Our staff will lead, encourage, and inspire kids with fun activities, challenges, and possibly some surprises along the way!
$10/session    Friday's (starting Sept. 22)   5:30-8 pm
NOTE: Due to staffing issues, we are delaying the start of the Peachland Youth Drop-In Night. If you are interested, please email kurbanovitch@bgco.ca and we will reach out to you once we have the start date in place.
West Kelowna
Starting on Page 65: https://www.westkelownacity.ca/en/parks-recreation-and-culture/recreation-guide.aspx
Lake Country
View here: https://www.bgco.ca/wp-content/uploads/sites/32/2023/09/2023-Lake-Country-Rec-Guide-FallWinter.pdf